Industry
Conveyors, Vibrators and Much More
Adapted solutions

Most of our standard machines were originally developed for specific production lines. Thus they may not necessarily meet the demands of your special production.

However, all of our pro- ducts can be adapted to fit into existing process lines. Unless, of course, developing entirely new equipment for the task enables us to offer you an even better solution. ​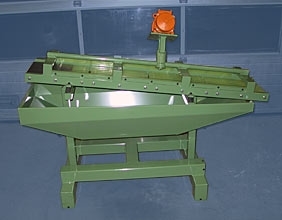 Vibration conveyor and separator.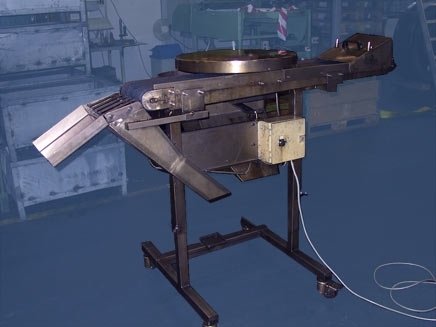 Magnetic separator.
Workstation for heavy duty welding.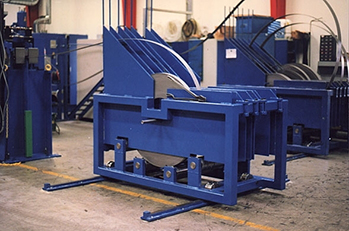 ​Coil wagons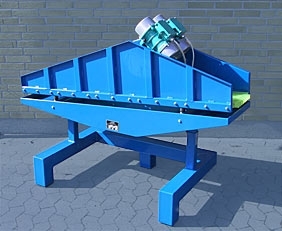 Vibration conveyor and separator.​
Special Equipment
From idea to CE-marked product
Offering you a solution "from idea to product" also includes delivering a full documentation and manuals for operation and maintenance.And, where required, it includes all necessary documentation for the CE-certification and, the CE-mark itself.

​Development of new production equipment for the mechanical industry is one of our oldest fields of operation, and over the years it has generated the creativity, which our customers associate withe the name HTR Maskinteknik.​

Among the results are the machines presented in the section "Handling", but also complete produc- tion lines and a variety of products for process optimization and quality control like the two in this page.​

We have gathered experience in most of the pro- cesses applied in modern mechanical industry, and whether your special task is a complete solution or the optimization of a handling, sorting, cleaning or quality assurance operation, there is more than a fair chance, that we know the problem in advance. And, most important, we have the know- how and experience to develop a solution to meet your demands.​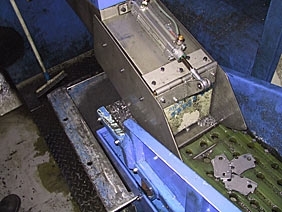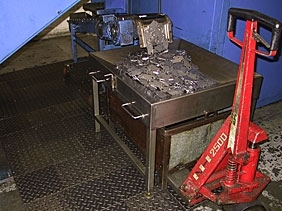 Service
Systematic and Preventive Maintenance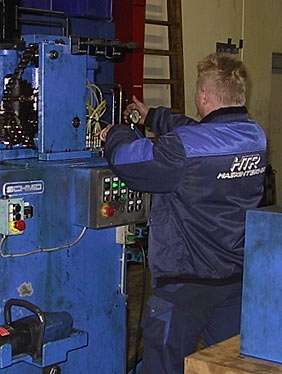 Our service technicians perform the systematic maintenance at several major production plants in the mechanical industry.