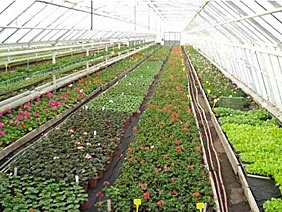 ​Preventive maintenance is just as relevant in commercial horticulture as in the technical industries. Maybe even more so because of the seasonal production.
In order to avoid major break-downs of your technical equipment during the growth season, we strongly recomend you have carried out a preventive maintenance off season.
​
Horticulture may be an occupation demanding lots of patience. Yet it would be wrong to cha- racterize the plants as patient. At least, they do not tolerate postpone- ments, and vvery oper- ation in the nursery must be carried out when they are ready, not the gardener nor his tools. Which makes maintenance important.
​
Your money is at stake, if tools or machines, if tools or machines let you down on a crucial day, and your whole season may very well depend on, how fast you can get a repair.
​
HTR Maskinteknik are familiar with the condi- tions of the commercial growers, and we do know, that your plants cannot wait.
We aim to ensure you the fastest possible service for all your equipment throughout the growth season. However, since the whole industry is busy at the same time, we cannot guarantee, that you'll never have to wait for our technicians.
​
Therefore we recomend a preventive off season maintenance as the best protection against unpleasant surprises.